Tilapia is a versatile and widely available fish that is loved for its mild flavor and firm texture. Cooking tilapia whole allows you to enjoy the fish's natural flavors and presents an impressive presentation on the table. Down below, I'll be sharing 17 of my favorite whole tilapia recipes!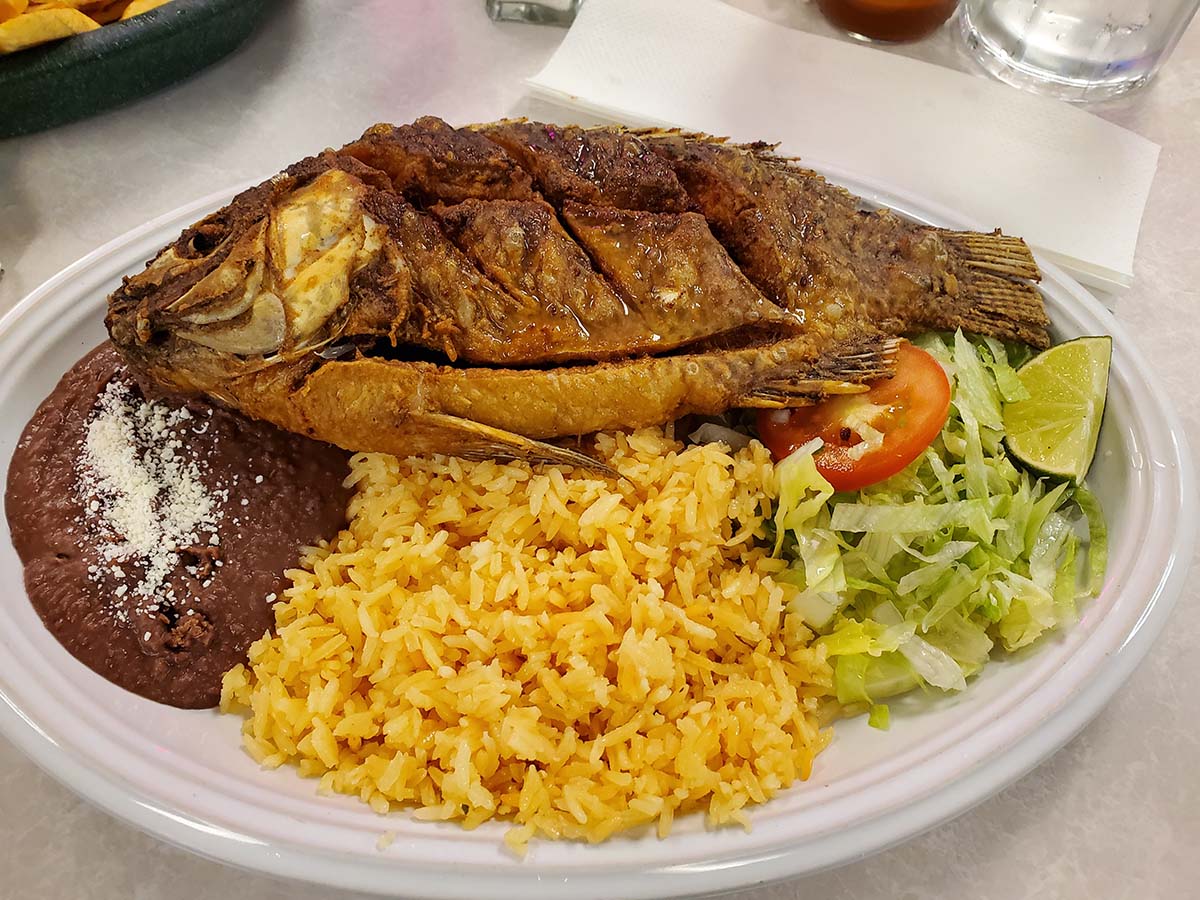 IS WHOLE TILAPIA FISH BETTER THAN TILAPIA FILLETS?
Cooking a whole tilapia fish means cooking the fish as it is, with the head, tail, and bones intact. This method adds flavor and moisture to the dish and allows for a visually appealing presentation.
Cooking tilapia fillets or pieces involves removing the head, tail, and bones, resulting in a quicker and more convenient cooking process.
Fillets have a milder flavor and a softer texture compared to whole fish. The choice depends on personal preference and the recipe you're following.
Now let's dive into the most incredible recipes!
Grilled tilapia is a great reason to use your outdoor grill. This recipe is really simple and has lots of delicious taste. It's ready in only 15 minutes!
This recipe for baked red tilapia is moist, soft, and easily breaks apart inside, while the outside is a little crunchy.
It has delicious smells from herbs and spices, and refreshing citrus tastes. It smells really good and tastes great!
This fried tilapia is crunchy on the outside and tender on the inside. It's delicious, easy to make, and loaded with flavor!
This recipe makes the baked tilapia juicy and tender on the inside and slightly crispy on the outside. It has delicious flavors from herbs, spices, and citrus. It smells amazing and tastes fantastic!
You should try this recipe for creamy and spicy Ginataang Tilapia, cooked in coconut milk. It can be prepared in under 15 minutes! One of my favorites!
A Swahili recipe for grilled fish with coconut sauce. It has lots of taste and uses basic ingredients that you already have. First, you blend or grind the ingredients into a paste, then you marinate and cook the fish with it.
This is a simple but delicious oven grilled fish recipe! Made with a few simple ingredients.
This whole tilapia fish is steamed to perfection! Made with ginger, chilies, and scallions!
Recipes for whole tilapia, like this one, are really simple to follow and great for cooking this sweet and mild-tasting fish.
Even if you use a similar kind of white fish, it will still taste delicious and become flaky and tender when baked in the oven!
Pinaputok na tilapia is a recipe that makes our usually mild-tasting fish more flavorful by filling it with lots of onions, ginger, and tomatoes. It gives the fish a richer taste!
This recipe for baked tilapia will guide you on cooking a whole fish using easy and affordable whole tilapia.
This is a Cuban style recipe adapted from Emeril Lagasse. It's super flavorful and easy to make.
If you want an easy, healthy, and tasty seafood dish to grill on your Traeger, try this recipe for grilled whole tilapia.
The Traeger adds a smoky flavor to the fish, making it a delicious meal option for grilling seafood.
Make a perfectly cooked whole fish in the air fryer. This recipe will show you the simplest and most flavorful way to enjoy fish using whole tilapia.
You can also try different kinds of whole fish in the air fryer. Instead of black tilapia, you can use sea bass, red snapper, or even catfish.
This is hands down one of my favorite recipes! The fish is super crispy and the sauce was incredible!
Shorshe bata diye Tilapia macher recipe is a popular way of cooking Tilapia fish in a Bengali kitchen. The fish is cooked in a strong mustard seed sauce and served with partially boiled rice, along with a lime wedge to complete the meal.
Sweet and sour tilapia is a delicious Filipino dish made with fried Tilapia or any fish, covered in a tasty sweet and sour vegetable sauce. It's similar to Escabeche, a Persian dish.
Tried any of these whole tilapia recipes? Please leave a star rating in the recipe card below and/or a review in the comments section further down the page.