If you don't have star anise on hand or don't care for its flavor, there are several substitutes and alternatives that you can use in your cooking.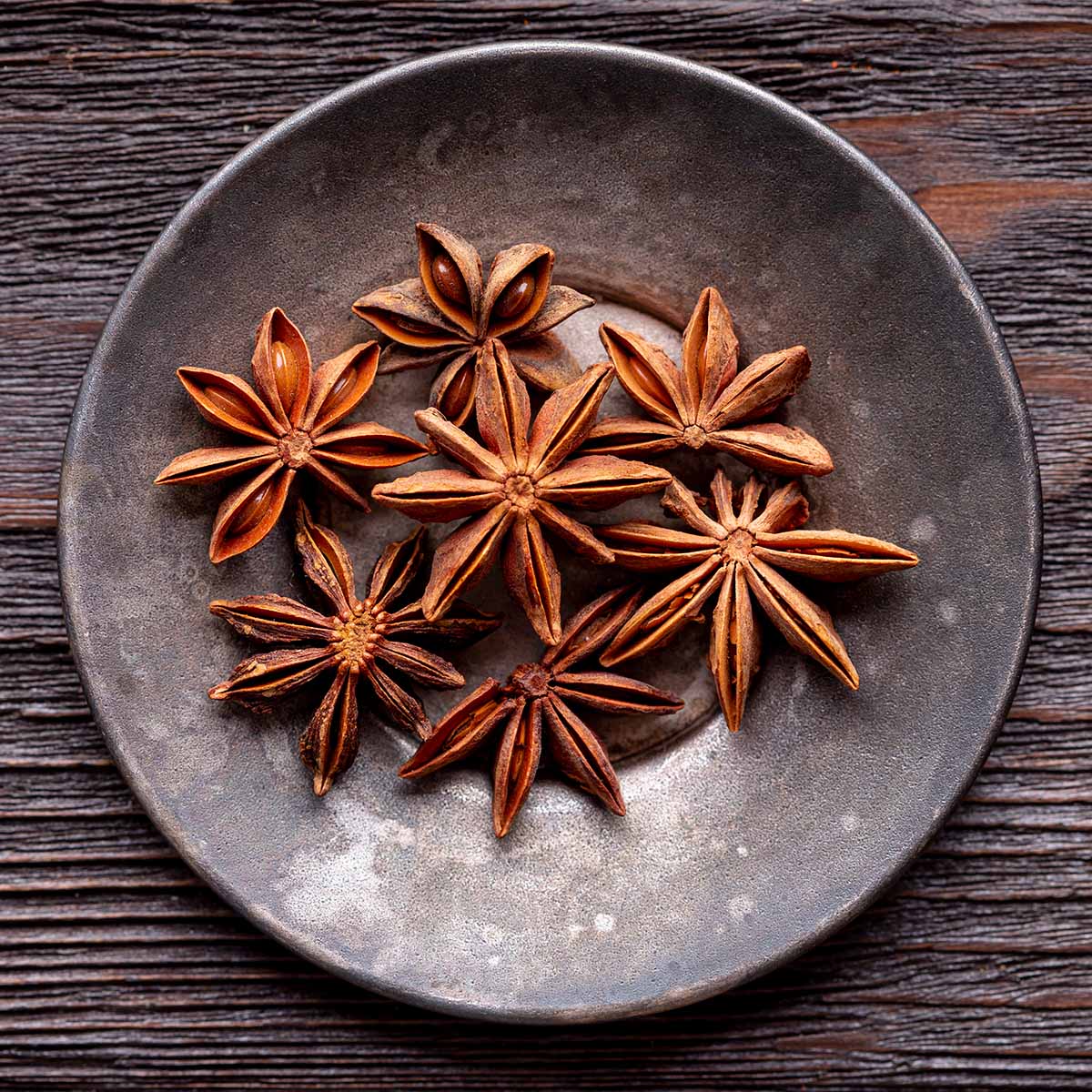 Star anise is a spice that is commonly used in Asian cooking, particularly in Chinese and Vietnamese cuisine. It is a star-shaped fruit that comes from an evergreen tree called Illicium verum.
The fruit is dried and used whole or ground in a variety of dishes, including soups, stews, marinades, and teas. Star anise has a sweet, licorice-like flavor and a warm, spicy aroma.
Down below are 5 great substitutes!
1. Anise Seed
Anise seed is the most common substitute for star anise. It is a small, brown seed that has a similar licorice-like flavor and aroma to star anise.
You can use anise seed in equal amounts as a replacement for star anise.
2. Fennel Seed
Fennel seed is another good substitute for star anise. It has a similar flavor profile to anise seed, but with a slightly sweeter taste. Fennel seed can be used in equal amounts as a replacement for star anise.
3. Allspice
Allspice is a spice that comes from the dried berries of the Pimenta dioica tree. It has a warm, spicy flavor with hints of cinnamon, cloves, and nutmeg.
While it doesn't taste exactly like star anise, it can be used in small amounts to add a similar warmth and complexity to dishes.
4. Chinese Five Spice
Chinese five spice is a blend of five spices, including star anise, Szechuan peppercorns, fennel seeds, cinnamon, and cloves.
It is commonly used in Chinese cuisine to add flavor and aroma to dishes. If you don't have star anise, you can use Chinese five spice in its place.
5. Licorice Root
Licorice root is a natural sweetener that has a flavor similar to star anise. It can be used to add sweetness and depth to dishes, but it should be used sparingly as it can be overpowering.
If you successfully use any of these star anise substitutes in a recipe, comment down below and let us know how it turned out!