Get ready to explore the delicious world of linguica with this roundup! Linguica, a flavorful Portuguese sausage, adds a burst of savory goodness to every dish. These recipes will introduce you to the versatile and delightful world of linguica.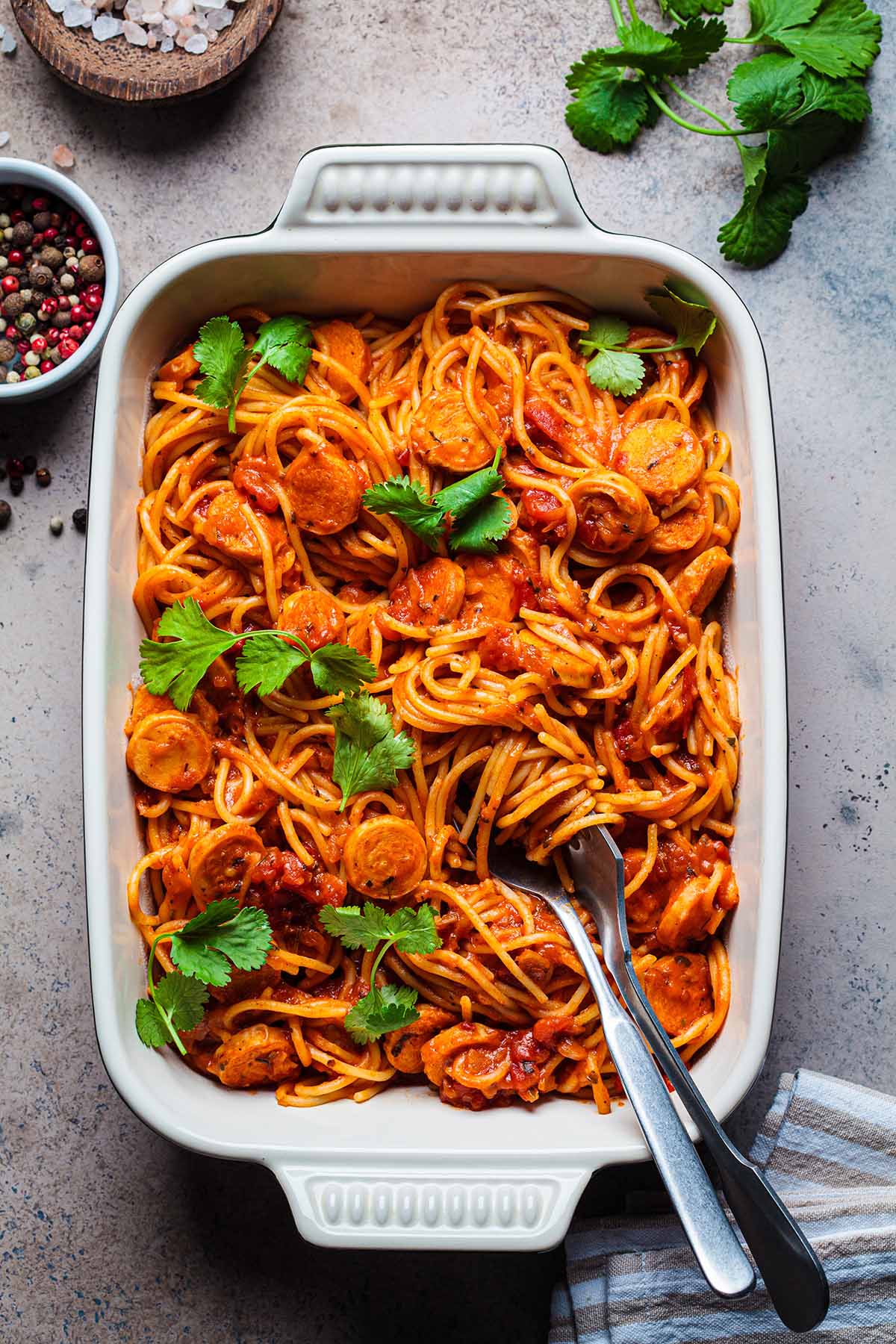 Now let's get into these recipes!
If you want a tasty pasta dish with lots of flavor, give this linguica pasta with peas a try. You can whip it up in less than 30 minutes!
Sweet and spicy linguica is a mouthwatering dish that combines rich, savory flavors with a delightful kick of heat.
The sausage is subtly sweet from the blend of spices and seasonings, which mingle perfectly with the natural sweetness of the pork. At the same time, a touch of spiciness adds an exciting zing to each bite.
This spicy skillet linguica queso dip is really simple to make. You only need four main ingredients, and it'll be ready in less than 15 minutes. Plus, it's all made with real, tasty ingredients—no artificial cheese here! And the best part? It's packed with flavor!
This dish is a classic favorite in Portugal known for its comforting taste. Despite being quick and simple to make, it's also filling and packed with flavor.
In Portugal, it's called Caldo Verde. This recipe is a breeze and can be cooked in under thirty minutes. The kale cooks down really fast. If you haven't tried Portuguese linguica kale soup before, get ready for a delightful surprise!
This roasted corn and linguiça stew is really filling and has a nice kick of spice. It's a great recipe to savor the taste of fresh summer corn and tomatoes. It's one of my personal favorites!
Tried any of these linguica recipes? Please leave a star rating in the recipe card below and/or a review in the comments section further down the page.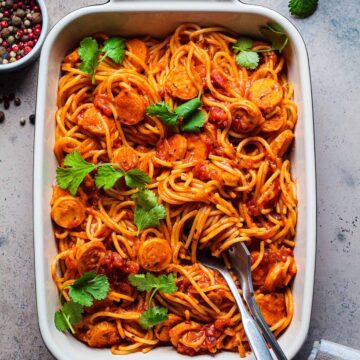 Linguica Recipes
Get ready to explore the delicious world of linguica! Here are 5 of the best linguica recipes you'll ever try!