Gochujang is a Korean fermented chili paste that has a unique and complex flavor profile, combining spiciness, sweetness, and umami. Down below, I'm going to share five substitutes.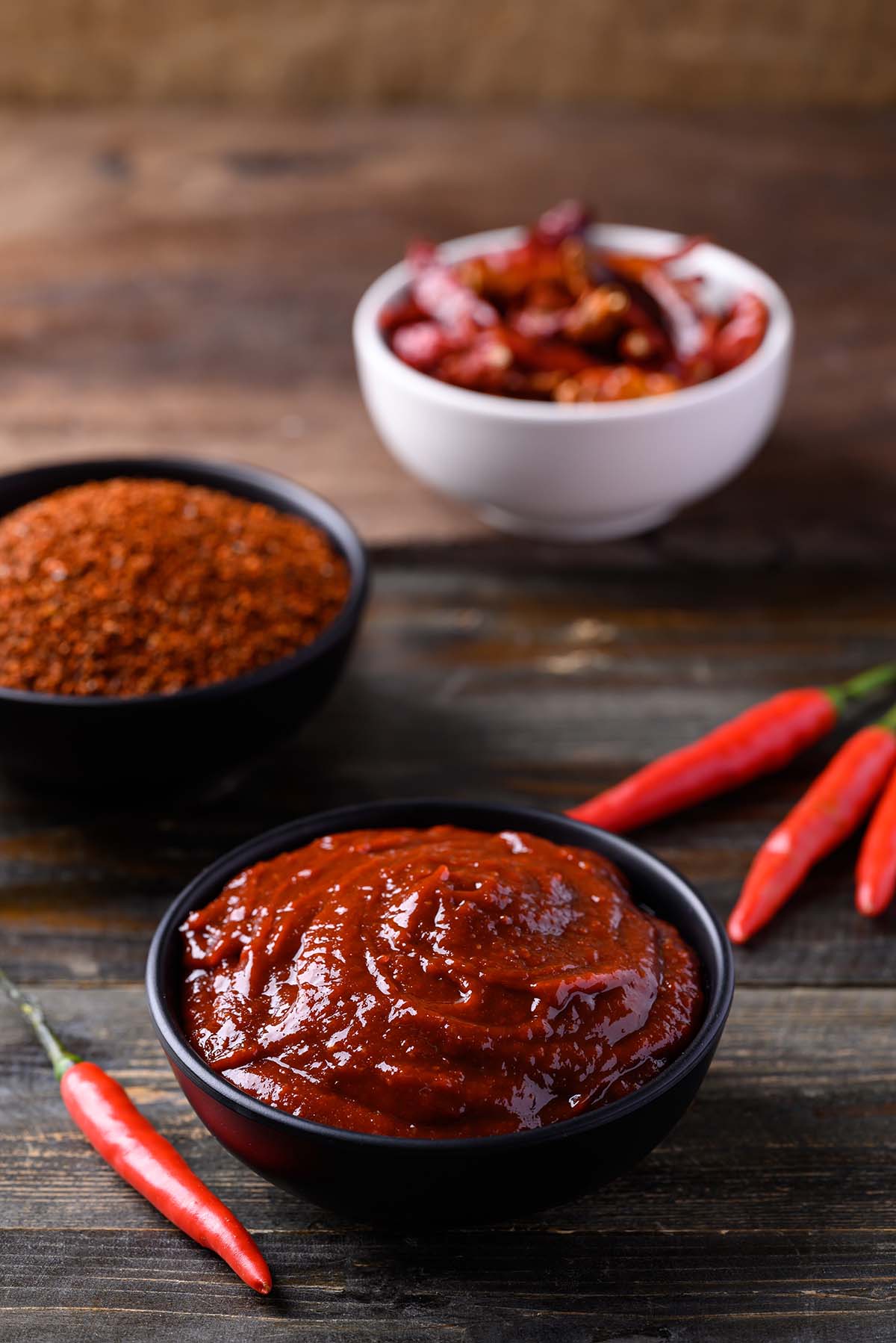 If you don't have gochujang on hand, you can try using one of these substitutes:
1. Sriracha Sauce
Sriracha is a spicy chili sauce with a garlicky and tangy flavor. While it lacks the fermented depth of gochujang, it can provide a similar level of spiciness.
2. Red Pepper Flakes and Soybean Paste
Mix red pepper flakes (gochugaru) with soybean paste (doenjang) to approximate the flavor and heat of gochujang. Adjust the proportions to balance the spiciness and saltiness to your liking.
3. Hot Sauce and Miso Paste
Combine a spicy hot sauce (like Tabasco or a similar hot sauce) with miso paste. This will give you a similar blend of heat and fermented umami.
4. Chili Garlic Sauce
This sauce is a mixture of chili peppers, garlic, and vinegar. It's similar in spiciness to gochujang but lacks the sweetness and depth of flavor.
5. Red Pepper Flakes and Ketchup
I know it sounds funny but it actually works! Mix red pepper flakes with ketchup to get a similar consistency and a combination of spiciness and sweetness. This won't have the fermented taste, but it can provide a similar color and level of heat.
If you successfully use any of these Gochujang substitutes in a recipe, comment down below and let us know how it turned out!