If you're in a time crunch, canned oysters are a great ingredient to have on hand! Down below, I'm going to share 10 of my favorite canned oyster recipes!
There are options for appetizer, lunch, and dinner!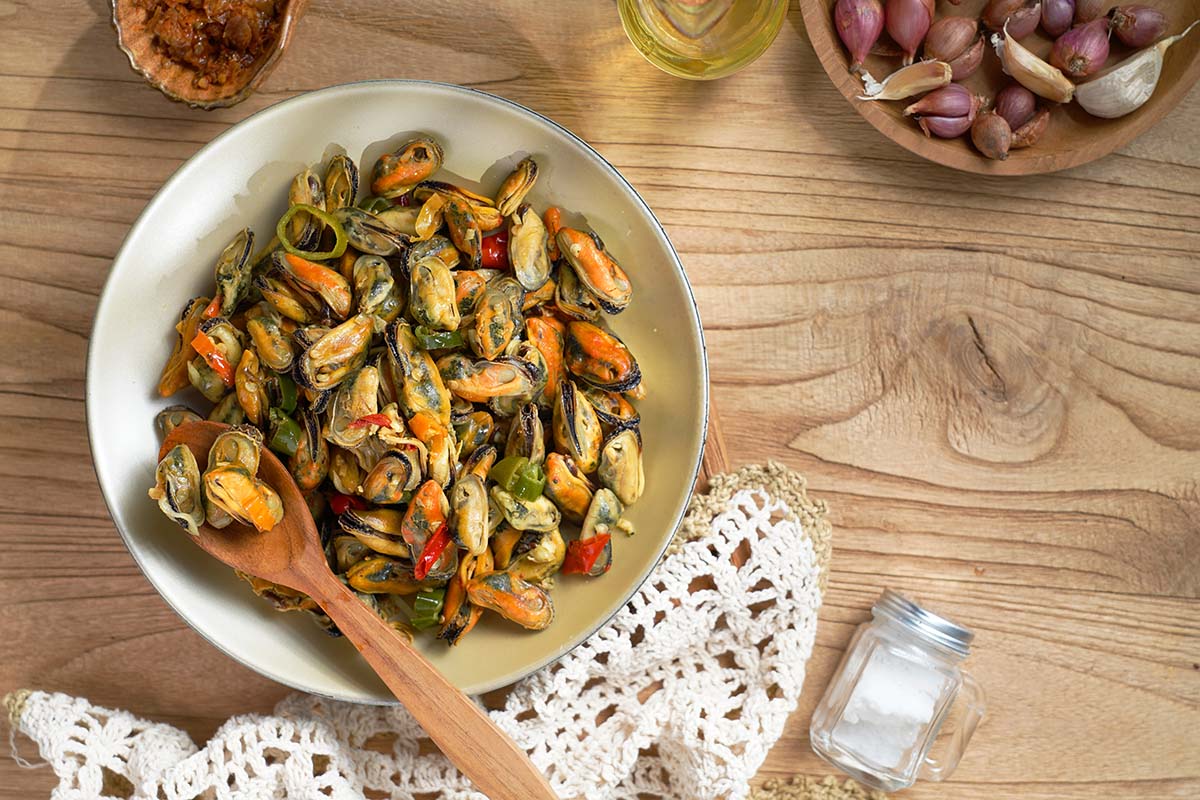 This oyster casserole has a creamy and savory flavor, and the oysters add a unique and slightly briny taste. It is a popular dish often enjoyed during special occasions or as a comforting meal.
This oyster stew recipe is cozy and comforting. It has lots of big, juicy oysters cooked in a soup with a creamy, buttery base and delicious spices mixed in just right.
Smoked oyster cracker bites are incredibly tasty and enjoyable. They consist of oyster crackers that have been infused with a smoky flavor. These little bites are crunchy, flavorful, and addictive.
This quick and easy smoked oyster tapenade appetizer is a fantastic way to enjoy smoked oysters. It's a dip that is salty, briny, and has a little smoky taste.
It's a great option if you want to try smoked oysters for the first time or if you enjoy their unique flavors
Bacon-wrapped oysters baked in a tasty sauce made with soy and garlic. The bacon gets nice and crispy while the oysters become wonderfully tender, almost melting in your mouth!
Smoked oyster and bacon salad is a truly delicious dish. It combines the smoky, briny flavors of smoked oysters with the savory and crispy taste of bacon.
The combination of these two ingredients creates a mouthwatering contrast of textures and flavors.
These oyster po'boys are incredibly delicious sandwiches. They feature plump, juicy canned oysters that are breaded and fried to perfection. The oysters are then placed inside a soft, crusty French bread roll along with lettuce, tomato, and a tangy sauce.
Paella with canned oysters is a delicious dish bursting with flavors. This traditional Spanish rice dish combines the rich and savory taste of paella with the unique brininess of canned oysters and other seafood.
Fried canned oysters are a delicious treat with a crispy, crunchy, and succulent texture. They have a unique batter that is thicker, crispier, and more flavorful, similar to the crunch you get from popcorn chicken.
Sriracha oyster pasta is a mouthwatering dish that combines the flavors of spicy sriracha sauce and succulent oysters with perfectly cooked pasta. The dish offers a tantalizing blend of heat and brininess.
Tried any of these 10 amazing canned oyster recipes? Please leave a star rating in the recipe card below and/or a review in the comments section further down the page.