If you're lucky enough to get your hands on some black garlic, you need to try these delicious recipes! Down below, I'm going to share 10 amazing black garlic recipes.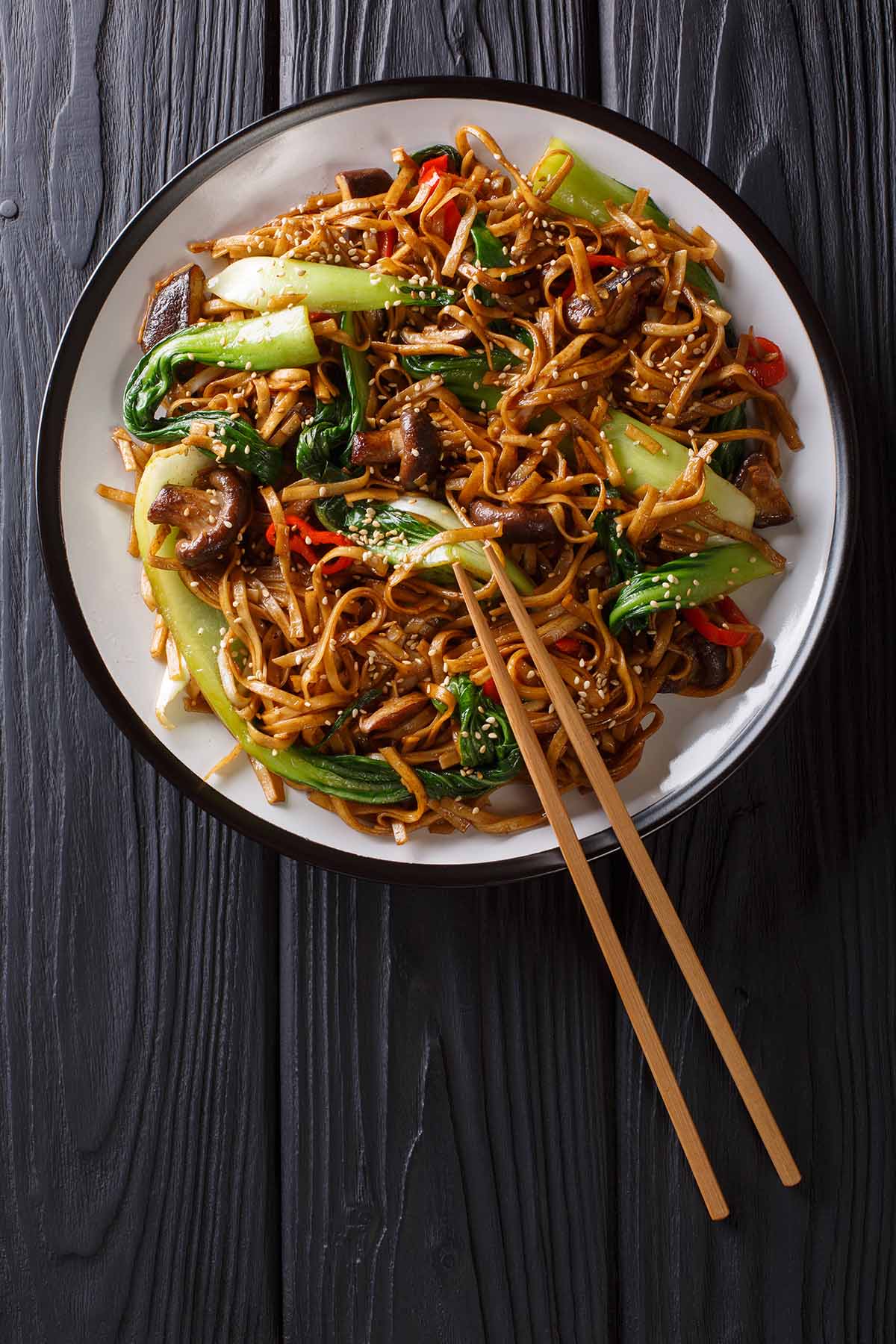 WHAT IS BLACK GARLIC?
Black garlic is regular garlic that has undergone a transformation process involving high heat and humidity over a period of several weeks.
This process results in garlic turning black and developing a unique taste and texture. It has a sweet, savory flavor and a soft, jelly-like consistency.
Black garlic is known for its rich umami flavor and is often used as a culinary ingredient to add depth and complexity to dishes.
This special pasta has a delicious taste that feels fancy and indulgent, but it doesn't feel too heavy.
The sauce made with black garlic gives it a sweet and savory flavor that makes the cooked shallots and mushrooms stand out.
You can make a tasty and good-for-you dinner during the week with porcini mushroom and black garlic risotto. It's packed with flavor and really simple to make.
Black garlic pappardelle pasta is a special dish that brings out the yummy taste of black garlic. It's a gorgeous main course option for vegetarians, and it's sure to impress everyone who tries it.
When you grill salmon on a cedar plank, adding black garlic and lime gives it even more yummy taste. This recipe is perfect if you're following a paleo or gluten-free diet.
It cooks really quickly, so you won't have to wait long, and it's incredibly satisfying!
This is the ultimate black garlic bread! Loaded with flavor and made with just a few ingredients! Your family will love it.
A delicious and comforting dinner option for busy nights. The chicken thighs are juicy with crispy skin, and they're topped with a yummy creamy black garlic sauce that will make you want seconds!
Here's a really simple and easy recipe for creamy black garlic hummus. It has a little bit of sweetness, nuttiness, and a special flavor called umami from the black garlic and regular garlic.
Try this easy recipe for Creamy Black Garlic Mushroom Udon. The soft udon noodles are covered in a delicious sauce made with savory black garlic and mushrooms.
You'll love the taste so much that you'll want to have more.
These mussels are cooked in a delicious Thai spiced coconut and black garlic sauce. Super easy to make and packed with flavor!
Black garlic chicken is a really tasty and flavorful dish! The chicken is soft, moist, and full of yummy taste.
First, the chicken is soaked in a special sauce with black garlic, hoisin sauce, soy sauce, and sesame oil. Then, it's cooked in the oven until the skin becomes crispy and delicious.
Tried any of these 10 black garlic recipes? Please leave a star rating in the recipe card below and/or a review in the comments section further down the page.