Bay scallops may look and sound fancy but they're super easy to cook! Down below, I'm going to share 12 of my favorite bay scallops recipes!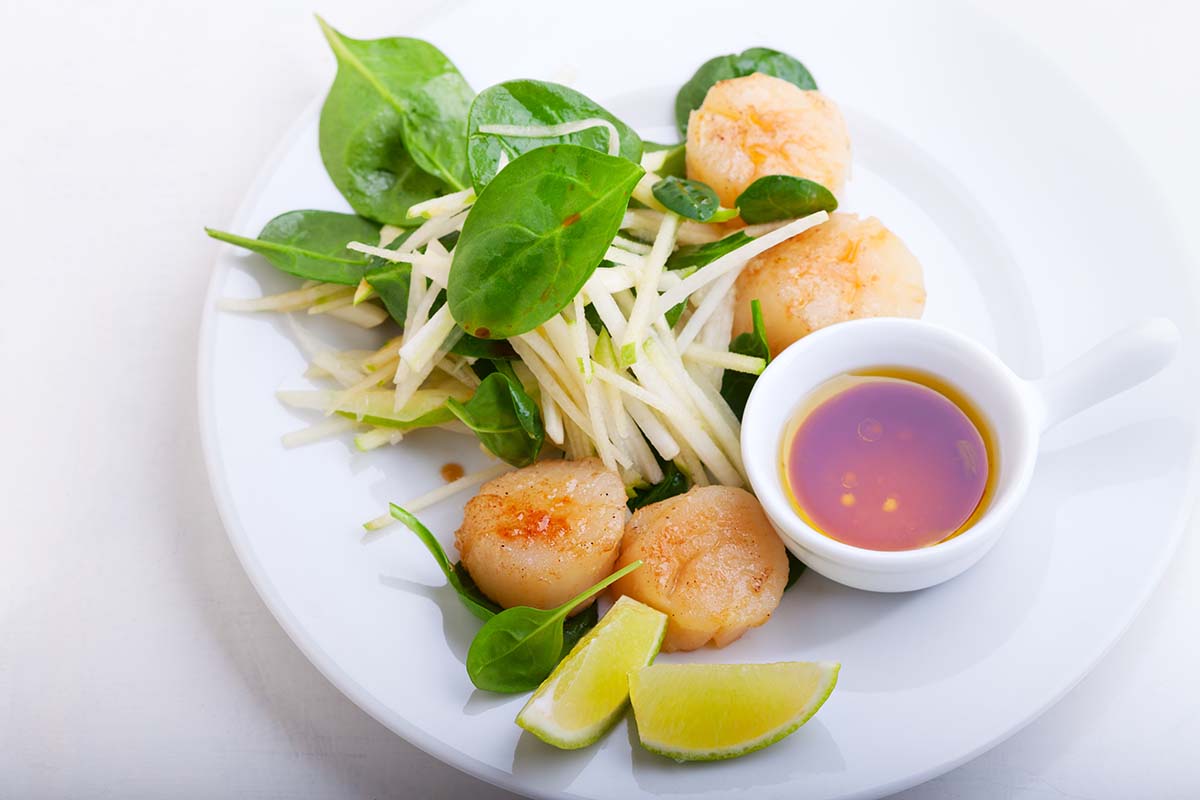 Bay scallops are a type of small edible mollusk found in coastal waters. They are a good source of protein and low in fat, making them a healthy choice. They're also incredibly delicious!
This dish is quick to make. You just mix scallops with olive oil, lemon juice, parsley, and garlic, put them in a baking dish, add breadcrumbs and butter on top, and bake it. Super easy and delicious!
This recipe for Simple bay scallops with pasta and lemon garlic sauce is a favorite. It includes creamy garlic linguine, tender bay scallops, and a bit of lemon and basil for a fresh taste.
Lemon butter sautéed scallops is a fantastic scallop recipe that features a flavorful sauce made with lemon, butter, garlic, and bay scallops.
You can quickly cook these scallops in just 10 minutes using a skillet. It's an easy recipe to learn and prepare.
These baked bay scallops are simply fantastic! Loaded with flavor and incredibly easy to put together. My family loved this recipe!
Creamy orzo with bay scallops is made with fresh simple ingredients and tastes fantastic! If you love asparagus, orzo, and scallops then you're in for a real treat!
This recipe is loaded with flavor and super easy to prepare. Perfect for date night!
These spicy bay scallops made in the air fryer were ready in just a few minutes! Learning to cook scallops has never been simpler! What's more, they are suitable for various diets like Keto, Low Carb, Whole30, and Paleo.
If you're looking for an affordable way to savor the taste of scallops, this crispy bay scallops recipe is perfect. Super delicious and easy to put together!
To make this delicious dish, shrimp and scallops are cooked in a tomato sauce that includes diced tomatoes, vodka, garlic, and heavy cream. The seafood is then mixed with pasta before serving.
When you're in the mood for a comforting and quick meal, try this creamy chowder recipe featuring bay scallops, red bell pepper, and potatoes. It's a delightful combination that is both satisfying and light.
This casserole is super delicious, buttery, and made with simple ingredients. I just know you're going to love it!
Bay scallops are gently mixed with a mayo infused with herbs and a touch of spicy chili, creating a flavorful combination. If you love sliders, you're going to love these!
Tried any of these bay scallops recipes? Please leave a star rating in the recipe card below and/or a review in the comments section further down the page.