Down below I'm going to share 20 of the best albacore tuna recipes! Whether you like it fresh or canned, this list has you covered!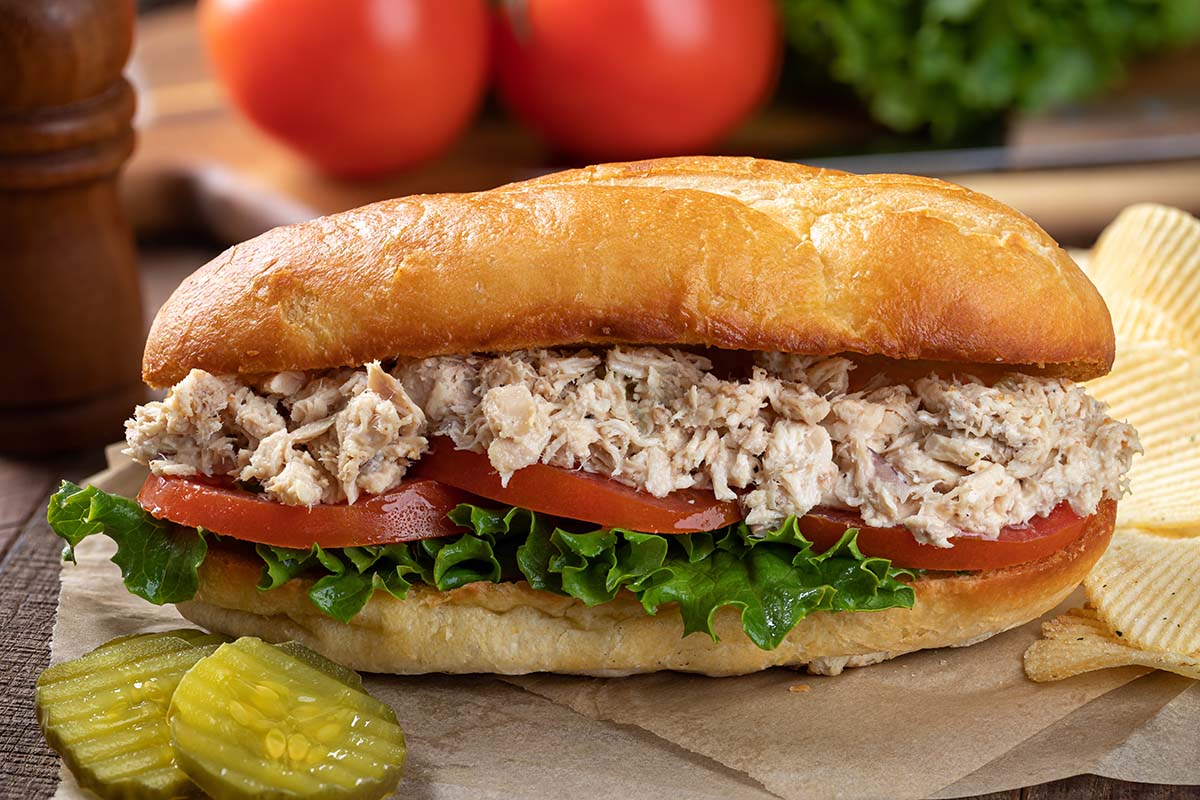 Eating albacore tuna is good for you because it provides important nutrients. It is a great source of protein. Albacore tuna also contains healthy fats called omega-3 fatty acids and vitamins. So, including albacore tuna in your diet can be very beneficial.
These are curry, traditional, and avocado tuna sandwiches. All 3 are fantastic and a household favorite! I honestly can't pick a favorite.
Pan-seared Asian tuna is a dish consisting of fresh tuna fillets coated in Asian-inspired spices and seasonings, then quickly seared in a hot pan until the outside is crispy while the inside remains tender and medium-rare.
These pan-fried Albacore tuna cakes are made by mixing tuna with breadcrumbs, Parmesan cheese, egg, red onion, garlic, fresh parsley, za'atar, and feta cheese.
Served with tzatziki sauce, they make a delicious and versatile meal option for lunch, dinner, or a nutritious snack.
For a delightful sesame-crusted tuna, this seared tuna steak recipe is your go-to. With just a few minutes of searing, you'll achieve perfectly cooked ahi tuna steaks.
Experience the ultimate homemade tuna melt that surpasses the offerings at local diners or delis. With a delicious blend of flavorful tuna salad, thinly sliced sourdough bread, and gooey Havarti cheese, this comforting sandwich will become your go-to, eliminating the need to dine out for it.
Utilizing the Genovese technique, this recipe involves browning fish steaks in a skillet, creating a flavorful wild mushroom wine sauce, and finally combining the two to create a harmonious blend of tastes. I'm confident that your family will adore this recipe as much as we do.
This tuna ceviche recipe is bursting with fresh and lively flavors, making it an ideal choice for a fancy Mexican starter or a refreshing snack.
Tender, high-quality albacore tuna is mixed with tangy lime juice, sweet honey, juicy mango, and creamy avocado. Enjoy it with tostadas or tortilla chips!
Air Fryer Tuna Steaks are an easy and fast dinner option for busy weeknights. Simply prepare this tasty dish using fresh tuna and a marinade made with ginger and soy sauce.
Transform a can of albacore tuna into a delightful Lemon Pepper Tuna dish that is both vibrant and refreshing. This simple recipe makes for a delicious and satisfying lunch or dinner option.
Savor the goodness of this easy albacore tuna salad, which is both nutritious and bursting with flavor. Combine canned tuna with tangy pickled onions, crunchy vegetables, and a creamy herb dressing.
Packed with protein and low in carbs, this dish can be personalized to suit your preferences!
This salad is made with albacore tuna and white beans. It's loaded with flavor, easy to make, and my family absolutely loved it! Hands down, one of our favorite salads.
For an impressive appetizer at your dinner party, try this Garlic Soy Marinated Albacore. Tender albacore sashimi is brushed with a tasty sauce, complemented by thinly sliced scallions and grated ginger for an added burst of flavor.
This simple tuna pasta bake features a creamy tomato sauce, topped generously with delicious cheddar cheese. It's an excellent crowd-pleasing dish that's easy to make and can be prepared in advance for added convenience.
This delicious tuna poke is made with cucumbers, green onions, sesame oil, and ponzu. It's super easy to make and packed with flavor.
Don't be fooled by its simplicity, as the most indulgent foods can also be the easiest to make! This recipe for sesame crusted tuna steaks delivers the most delicious seared tuna you'll ever taste.
With its quick preparation time of just about 15 minutes, these tuna steaks are not only effortless but also light and bursting with savory umami flavors.
These tuna nachos are made with crispy tortilla chips, canned albacore tuna, and other simple ingredients. Perfect for game day and parties!
Buffalo tuna salad is a delightful twist on a classic tuna salad, using canned tuna, diced vegetables, mayo, and hot sauce. Enjoy it on whole grain bread, a bed of lettuce, or in a wrap for a satisfying meal. If you're a fan of buffalo chicken flavor, this variation will surely be a hit!
A delicious and light meal that everyone will enjoy! Skip takeout and make your own albacore sushi right at home!
This delicious albacore tuna casserole cooks in under 40 minutes and feeds a crowd! It's simple to put together and incredibly delicious.
These tuna-stuffed mushrooms are a hit every time I make them! You can serve it as an appetizer or side dish but just make sure to make them!
Tried any of these albacore tuna recipes? Please leave a star rating in the recipe card below and/or a review in the comments section further down the page.